Very soon, you will be able to sit by your fireplace in your pjs and order the components you need or the cool new products you want, from our new online store!  We're so excited to announce this new venture, as well as the addition of a lifestyle products division, offering you some of the coolest products in home entertaining!  We thought since music and movies go hand in hand with good company and good eats, we'd offer them all (of course minus the company!).  We are busy building the page and getting it ready to go live and process transactions, but in the meantime, this is what we can tell you……
We will offer free shipping on all electronics and accessories, and flat rate shipping of $50 for all BBQs, grills and pizza ovens.
We will carry some reeeeaaallly cool products that will make you the king of the patio and the envy of your neighbours….  We are stoked to be offering the following products:

Made in Britain, Meridian offers a line up of high quality audio products.  They tout to "craft audio products that perform like no other".  From remote controls to subwoofers and everything in between, they have everything you could possibly need to build a respectable sound system or theatre but the furniture and popcorn.  Incorporate your audio attractively into your living space or build the man-cave of man-caves with these awesome audio products.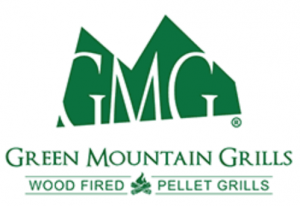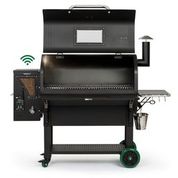 Green Mountain Grills is a family owned and operated company offering only the highest quality grills, dry rubs, sauces, and pellets, so customers can enjoy the best possible grilling experience at affordable prices.  Their exclusive line of wood fired pellet grills lead the industry with some of the best grills that can be bought.  They have a variety of levels of grills – to accommodate the beginner grill chef wanting to experiment to the most discerning cook eager to perfect his craft.  Their premium line has wifi smart control technology allowing you to control and monitor your smoke and grill temp from your couch or on the go from your phone with the gmg app.  You simply can't beat the results of a wood fired grilled meat!  Your guests will be talking for weeks!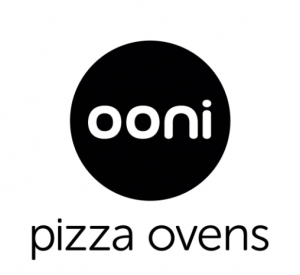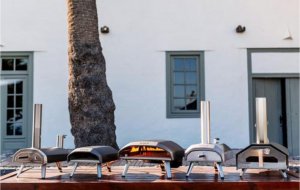 Ooni offers high quality pizza ovens and accessories allowing families to make great restaurant quality pizza at home.  Quite simply put….  Ultra high heat + fire and stone baked + extreme speed = GREAT PIZZA.  Whether you want wood-fired pizza flavor or the ultimate gas-powered convenience – welcome to a pizza oven that allows you to become the ultimate home pizza chef.  Bring on the Superbowl parties!
Check back soon for more juicy (and specific) details of these products and MORE!