We are so pleased to be able to offer our customers the fine products at James Loudspeaker.  They are unquestionably one of THE best providers of outdoor AV and décor integration in the business.
Designing and manufacturing since 1999, they've become an industry leader in both high-performance residential and commercial speaker solutions for indoor, outdoor, and marine applications.  Their innovative solutions, unprecedented customization capabilities, flawless sonic reproduction and superior fit make them a staple in our business.  James Loudspeaker products are engineered with great care to minimize their visual presence in your interior or landscape décor. The result is a refined entertainment experience without disrupting the beauty of your surroundings.  They can integrate speakers into or under almost anything – furniture, décor, landscaping, structures.  Their products are countless and the possibilities endless.  Their ability to create a perfectly seamless integration between décor and a/v is truly amazing.
OUTDOOR APPLICATIONS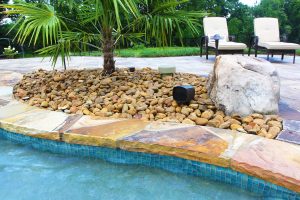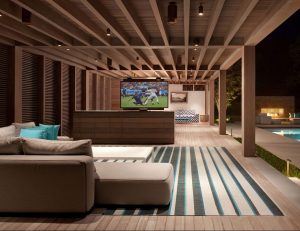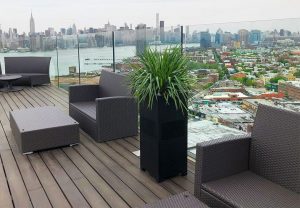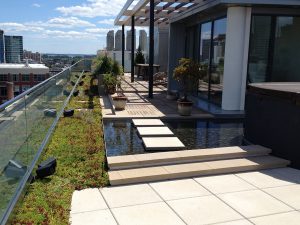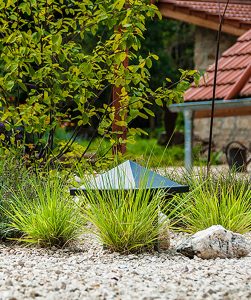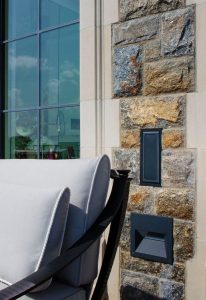 INDOOR APPLICATIONS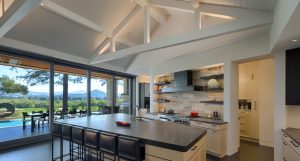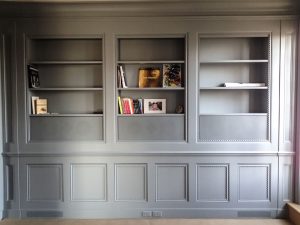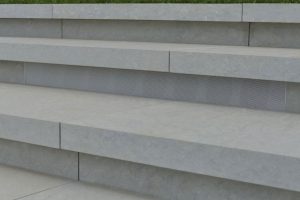 They are known in the industry for the use of some very progressive AV technology, such as:

Self-Powered
Withthe advent of the James powered SoundBars (M102amplifier), any product featuring this symbol is self-powered and doesnot require an external amplifier to operate, making them a one-piece solution.
C

entergy Technology
Offers a unique solution for integrated entertainment system audio systems. Rather than using a single center channel speaker, this technology allows to split this signal between two separate speakers mounted to either side of the TV.

Quad Tweeter Array Technology 
A solution that avoids the pitfalls of this problem by increasing the dispersion of the speaker to previously unobtainable levels.

UL Approvals
Products bearing the UL/ETL mark are certified under UL2043 and UL1480 standards. UL2043 is a standard fire test for heat and visible smoke release for discrete products installed in air-handling spaces – also known as plenums.

Ultra-Slim Technology
James Loudspeaker has a variety of proprietary ultra-slim drivers that allow them to integrate their speakers into some of the smallest of spaces imaginable!

Customized & Custom Built
James specializes in meeting the unique needs of their customers. In many cases this results in a custom designed solution, special finish or feature.

70V Distribution
70V audio distribution to allow long wire runs are, speakers to be added easily anywhere the 70V line is located and provide 8-ohm equivalent fidelity and bandwidth.
If you want to blend your speakers or hardware into your room or yard in a functional yet appealing presentation, James Loudspeaker is the product for you.  Contact us to discuss how we can best assist you to create your most awesome audio video environment.  We can't wait to help you!